Transkei Mushrooms For Sale
Transkei mushrooms are a psilocybe cubensis strain first discovered in 2002 off the Transkei coast in South Africa. As far as we know, this is the first hallucinogenic mushrooms from the continent of Africa.
Transkei mushrooms are typically medium sized, and have a strong stem. When they grow they typically have orange and brown caps that typically turn more pale as they mature.  We don't recommend this strain for first timers. Strains with higher visual stimulation will provide an experience with more light tracers, light stimulation and vast geometric pattern visualizations.
After 10-30 minutes of consuming Transkei shrooms you will feel your mood enhanced with euphoria and excitement. Depending on dosage you will experience mild to intense visual enhancements. Things may seem like they are breathing, the nature around you will feel more alive and you will find yourself in introspective thought. Music and art will look and feel different and you will have a higher appreciation and you may relate the music or art to yourself on a more personal level. The most common museum dose (0.5-1.5g) and moderate dose (2-3.5g) should provide you with a 3-6 hour trip.
Visual Effects of The Transkei Mushrooms
This is a modern strain but a very potent one indeed also. Furthermore, the body sensations you may feel after ingestion are prominent but what most users chase when they buy Transkei Mushrooms online are the visuals.
These magic mushrooms are known to produce open eye visuals that have been described as dancing lights and geometric shapes. If the dose is increased to 2 grams, some users have reported a warping of their visual field that includes melting objects as if in a Dali painting. Others have described time warping, synesthesia – seeing sounds and feeling colours – and hallucinations with the eyes closed or open.
On the mind, the mushrooms may have different effects. Users report sensations of euphoria, observations in the realm of mind alteration, and even mystic experiences as Transkei Cubensis opens your mind and allows you to see beyond the present.
How to Grow Transkei Shrooms
Cultivating South African Transkei shrooms yields large fruiting bodies that are quite photogenic. They have gnarled stems and a pyramid-shaped cap with a light orange or whitish color, with gills and spores that are black and purple.
These shrooms are reasonably resistant to mold and disease, suggesting they're a good option for beginner cultivators. However, the yield isn't quite as impressive as something like Golden Teachers or Koh Samui.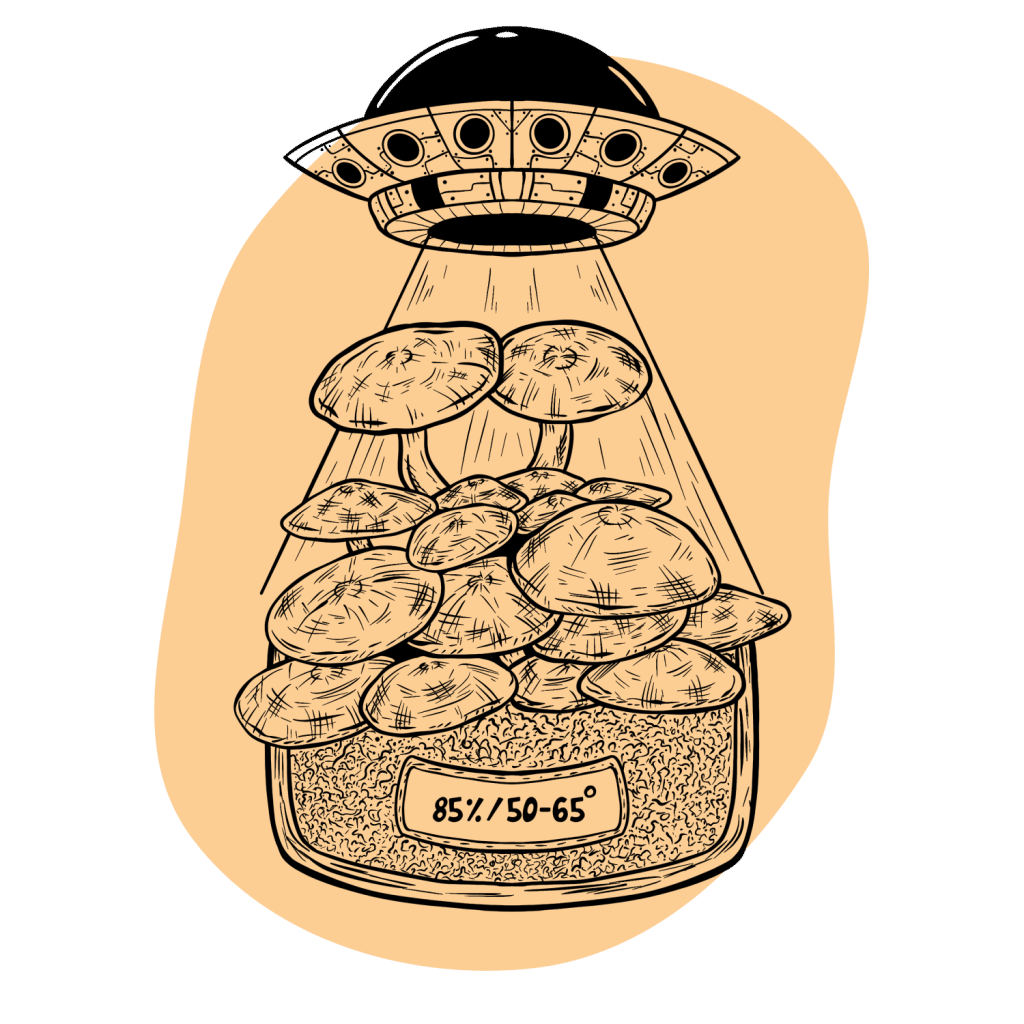 This strain naturally grows on mammal dung but should do just fine on more common substrates. In addition, this strain doesn't take well to ice baths, so avoid using this method during the fruiting stage.
For more information, you can read our more thorough guide to magic mushroom cultivation.